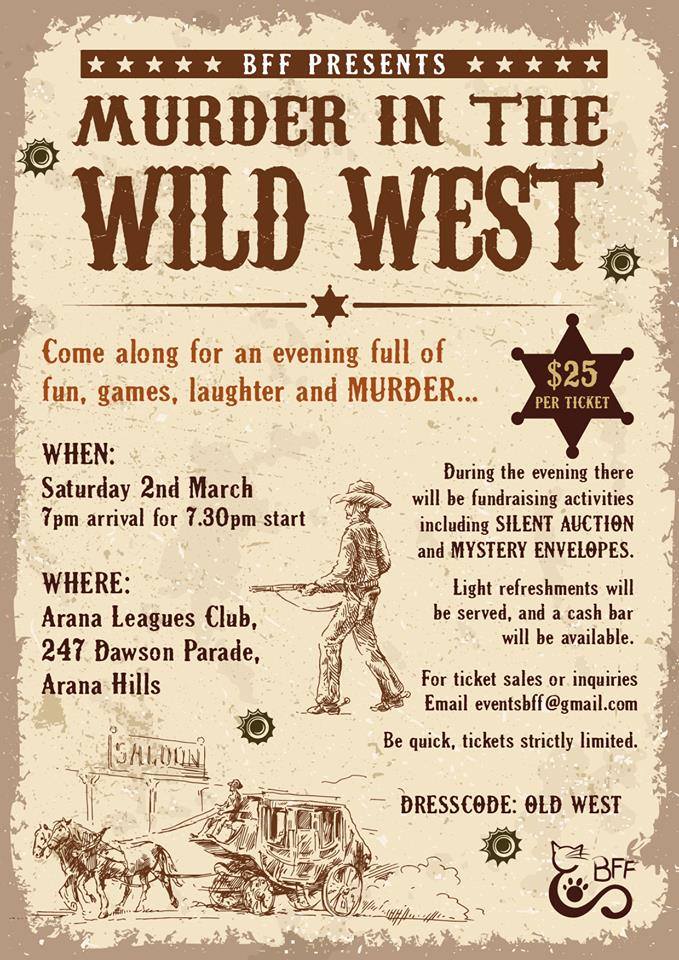 Our next murder mystery night is fast approaching as last years was such a success we have decided to do it again but this year we are headed the wild west yeeehaw !
Hitch your horses and pull up a chair with the BFF crew on Saturday evening the 2nd of March at Arana Leagues Club for a journey through the Wild West. Don't forget, partner, in these times the fastest quickdraw comes out on top, so stay sharp and be the first to solve the murder!
$25 will get ya entry into the shin-dig as well as some light refreshments , character cards are strictly limited so grab you seats now and hold on tight as in for the ride of your life !!!